The Cat in the Hat
Two bored children have their lives turned upside down when a talking cat comes to visit them.
Leigh Film Factory's Childrens "Book To Film" season
We are screening this film with the help of Community Foundation Lancashire.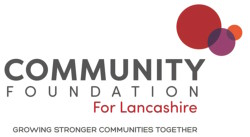 Showing Saturday 10th June 2023 at 2pm
Book Tickets
More Info
Watch Trailer
Fleabag
by Phoebe Waller-Bridge
Written and performed by Phoebe Waller-Bridge (Fleabag, Killing Eve) and directed by Vicky Jones, Fleabag is a rip-roaring look at some sort of woman living her sort of life. Following a box-office record-breaking run in cinemas in 2019, the one-woman show returns to cinemas to the big screen this summer.

Fleabag may seem oversexed, emotionally unfiltered and self-obsessed, but that's just the tip of the iceberg. With family and friendships under strain and a guinea pig café struggling to keep afloat, Fleabag suddenly finds herself with nothing to lose.

The hilarious, award-winning play that inspired the BBC's hit TV series Fleabag, was filmed live on stage in London's West End in 2019.

Showing Thursday 15th June 2023 at 7pm
More Info
Book Tickets
Watch Trailer
The Great Escape
Allied prisoners of war plan for several hundred of their number to escape from a German camp during World War II.
Sunday Cinema & also our film for Father's Day.

Showing Sunday 18th June 2023 at 2pm
Book Tickets
More Info
Watch Trailer
Tron + NWCM joint ticket
A computer hacker is abducted into the digital world and forced to participate in gladiatorial games where his only chance of escape is with the help of a heroic security program.
This is a shared Northwest Computer Museum & Leigh Film Factory event
Join us for the first of many collaborations with our neighbours on floor 4. This ticket entitles you to watch the 1980s computer animated sci-fi masterpiece "Tron" at Leigh Film Factory and also gain entry to the museum after the film screening.
You can read more about the museum and also plan your visit
via this link
.

Showing Monday 19th June 2023 at 6pm
Book Tickets
More Info
Watch Trailer
Vermeer: The Greatest Exhibition
Exhibition on Screen film invites audiences to a private view of the exhibition, accompanied by the director of the Rijksmuseum and the curators of the show. A truly once-in-a-lifetime opportunity. As well as bringing Vermeer's wo...

Showing Wednesday 21st June 2023 at 7.30pm
Book Tickets
More Info
Watch Trailer
Mamma Mia! Sing-Along screening
The story of a bride-to-be trying to find her real father told using hit songs by the popular 1970s group ABBA.
Presented in association with the Jo Cox Foundation "Great Watch Together"
This screening is being presented in support of "The Great Get Together", a charity inspired by the work of the late MP Jo Cox. Cinema For All have organised the 'Great Watch Together' which is designed to get people watching and enjoying film together.
Read more here
This is a
sing along
screening where we welcome you to sing your hearts out to all your ABBA favourites. Song lyrics will appear on the screen.
As part of this screening, the Millage Cafe on floor 2 are offering a Greek themed lunch experience to be served before the film screens. If you would like to order food, contact The Millage Cafe via Facebook Messenger for more information.

Showing Saturday 24th June 2023 at 2pm
Book Tickets
More Info
Watch Trailer
For A Few Dollars More
Two bounty hunters with the same intentions team up to track down an escaped Mexican outlaw.
Sunday Cinema, part of the Sergio Leone 'Dollars' trilogy showing at Leigh Film Factory

Showing Sunday 25th June 2023 at 2pm
Book Tickets
More Info
Watch Trailer
Matthew Bourne's Sleeping Beauty
Matthew Bourne's Sleeping Beauty is coming to the big screen as part of its 10th anniversary celebrations.

Now established as a firm favourite in the New Adventures repertoire, this 'utterly brilliant' (★★★★★ Sunday Mirror) award-winning production has enchanted audiences throughout the UK and across the globe.

Enter a wondrous world of magical fairies and vampires, where the timeless tale of good vs evil is turned upside-down, creating a supernatural love story that even the passage of time itself cannot hinder. Will Princess Aurora ever find her true love again?

With an unforgettable score, sumptuous sets and costumes, evocative lighting and masterly storytelling, the beloved fairy tale is brought to life by the uniquely talented New Adventures company. Get ready to be transported in time from the halcyon days of the late Edwardian era through to the modern day in this 'dazzling' (★★★★★ Sunday Express) gothic romance.

Please note - We have two screenings of this show available to book on Wednesday 28th June or Sunday 2nd July.

Showing Wednesday 28th June 2023 at 7pm
More Info
Book Tickets
Watch Trailer