The Cabinet of Dr Caligari

Showing Sunday 22nd October 2023 at 2pm - Horror, Mystery, Thriller - 67 min
Contains mild violence and peril
Cast
Werner Krauss, Conrad Veidt, Friedrich Feher
Writer
Carl Mayer, Hans Janowitz
Director
Robert Wiene
Country
Germany
- Language
GermanThe Plot
Hypnotist Dr. Caligari uses a somnambulist, Cesare, to commit murders.
Part of our 2023 Fear At The Factory season. This screening will be accompanied with a live performance by Field Lines Cartographer
This screening is part of the Northern Silent Film Festival taking place throughout October. We will have an electronic live music accompaniment in the auditorium by '
Field Lines Cartographar
'.
You can read more about the silent film festival together with the other locations involved in the festival by clicking the logo below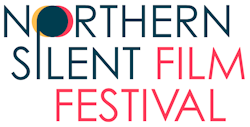 IMDB rating 8.0
Book Tickets
Watch Trailer
Back to previous page